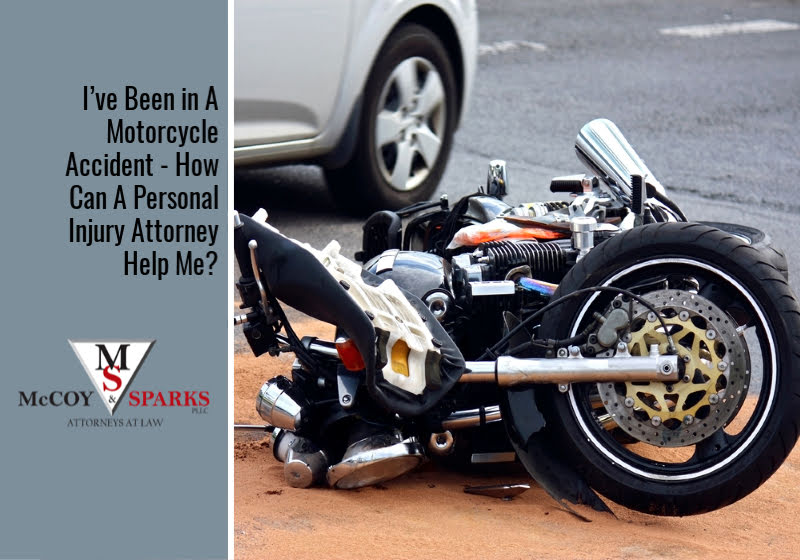 In Kentucky in 2016, 111 motorcyclist fatalities occurred. More than 75% of these fatalities involved riders who were not wearing helmets.
Motorcyclists, no matter what their skill level, carry a higher risk of serious and fatal injuries in an accident. The National Highway Traffic Safety Administration (NHTSA) says motorcyclists and their passengers are 30 times more likely to die in a crash than occupants of cars. In 2016, per the latest NHTSA data available, there were 5,286 motorcyclists killed in motor vehicle traffic crashes nationally – an increase of 5.1 percent from the 5,029 motorcyclists killed in 2015.
The risk of death is higher for some types of motorcycles, but whether you ride a cruiser or a sports bike, you're at a much higher risk of dying in an accident than a "cager," person in a car.
Moreover, the Insurance Institute for Highway Safety (IIHS) says motorcycle deaths accounted for 14% of all motor vehicle crash deaths in 2018 and were more than double the number of motorcyclist deaths in 1997.
In Kentucky in 2016, there were a total of 111 motorcyclist fatalities; four of those were passengers. Significantly, more than 75% of these fatalities involved riders who were not wearing helmets.
What Are the Main Causes of Motorcycle Accidents?
Crashes involving motorcycles and other vehicles account for 56% of motorcycle accident deaths. In the overwhelming majority of these accidents – 78% of the time – the car strikes the motorcycle from the front. As you can imagine, head-on collisions between a car and motorcycle are often fatal to the motorcyclist.
Cars making left-hand turns create the single most dangerous situation for a motorcyclist. These types of collisions account for 42% of all accidents involving a motorcycle and car. Usually, the turning car strikes the motorcycle when the motorcycle is going straight through an intersection, passing the car or trying to overtake the car.
Other common causes of motorcycle accidents include:
Motorcyclist speeding or alcohol use. Around 50% of accidents involving a single motorcycle are caused by speeding or alcohol use. This statistic isn't surprising; these factors play a huge role in accidents among cars and other vehicles, too. Because motorcycles don't provide much protection to the rider, crashes involving speeding or alcohol are much more likely to result in death or serious injury. In 2017, 32% of all motorcycle riders involved in fatal crashes were speeding.
Collisions with stationary objects. Motorcycles colliding with fixed objects figure in 25% of motorcyclist deaths but just 18% of car crash deaths. Again, because the motorcyclist is not surrounded by a box of metal and is likely to be thrown far and hard, these types of accidents are more deadly when riding a motorcycle.
Road hazards. Motorcycles face more danger from road hazards than do cars and other vehicles due to their smaller size and less stable nature. Potholes, dead animals, slick pavement conditions, uneven heights between lanes and other irregularities or unexpected objects pose a serious safety threat to motorcycles.
High performance motorcycles. Although they make up only a small percentage of the number of motorcycles on the road, these bikes account for a disproportionate number of motorcycle accidents. These motorcycles fall into two categories: Supersport motorcycles and sport motorcycles.
Supersport motorcycles are built on racing platforms modified for highway use. These motorcycles are lightweight and have high-horsepower engines and can go extremely fast – up to 160 mph. Most supersport riders are under the age of 30, another contributing factor to the higher accident rate. Younger motorcycle riders tend to be less cautious and take more risks than older riders. The death rate for riders of this type of bike is four times that of riders of conventional motorcycles.
Sport motorcycles are similar to supersport motorcycles but have a lower power to weight ratio. These riders tend to be under the age of 34, and the death rate of this type of bike is two times that of conventional motorcycle riders.
Lack of visibility. Because motorcycles are smaller than cars or trucks, they are harder for drivers to see.
Negligent drivers. This includes drunk drivers, distracted drivers, drivers who don't use their mirrors properly and fail to follow defensive driving rules.
Does Wearing A Helmet Make a Difference?
Kentucky is one of the 28 states that require only some motorcyclists to wear a helmet, even though the NHTSA says 1,872 motorcyclist lives were saved in 2017 because they were wearing helmets. They further say that if all riders had worn helmets, an additional 749 lives would have been saved.
Also, motorcycle helmets have been shown to decrease the incidence and severity of traumatic brain injury and reduce the risk of head injuries by 69% and cervical spine injury from motorcycle crashes by more than 50%.
Advocates for Highway and Auto Safety state that 82% of Americans favor state laws requiring all motorcyclists to wear helmets. In Kentucky, only registered motorcycle owners over 21 years old are permitted to ride without a helmet. Consider wearing a DOT-compliant full-face helmet marked with an identifying sticker on the back.
What are Common Injuries in a Motorcycle Accident?
Road rash, which is significant scrapes and abrasions on parts of the body that are dragged along the road surface, usually to shoulders, arms, hips, and legs. The abraded areas may be embedded with gravel, dirt, and broken glass.
Second and third-degree burns from contact with hot motorcycle engine parts.
Sprains, strains and whiplash-type injuries to muscles, tendons and ligaments and other soft tissue injuries.
Fractures when bones break from impact with a vehicle or the thrown rider slamming onto the roadway or other hard objects.
Internal injuries that usually involve punctured lungs from broken ribs, ruptured spleen, bruised kidneys, and more.
Head trauma is a common cause of death and is most common with riders who don't wear a helmet. This can include a fractured skull, concussion, and severe brain injuries.
Neck and spine injuries that include cracked vertebra, herniated disks, permanent paralysis, and sometimes, death.
What Should I Do After I've Been In A Motorcycle Accident?
As with any accident, the first step is to call 911 and let the dispatcher know you need police and an ambulance. If you're in no condition to make the call, ask someone else to do it.
If you are physically able, gather as much evidence from the accident scene as you can. Get the following information from the driver who hit you: Name, address, home and work numbers; insurance information; vehicle information, including make, model, and year; license plate number and Vehicle Identification Number (VIN)
Try to speak to anyone at the scene who may have seen the accident; eyewitness testimony is a great way to establish fault, so get the name, phone number and other contact information for any potential witnesses.
If possible, use your cell phone camera or any other device to take pictures of the accident scene, the damage to your motorcycle, the damage to the other vehicle, the roadway and pictures of any condition that may have contributed to the accident, such as road hazards, blind curves and potholes. Be sure to photograph any accident debris, including broken parts of your bike, paint chips, broken glass and any damage to a guardrail or other highway structure.
Do not refuse medical attention. If you're transported to the hospital, don't worry about evidence. The investigating officer will collect much of the information you'll need, and you'll be able to get a copy of the official police report later on.
Notify the insurance companies but be careful what you say.
Call a personal injury attorney.
An experienced personal injury attorney can help you get the compensation you need and deserve, for immediate medical care, lost wages and even pain and suffering. When soft tissue injuries are involved, the complete picture may not be seen for some time, so don't settle for less than you're owed.
Trust McCoy & Sparks – Premier Personal Injury Attorneys of Nelson County
Recognized as Nelson County's best law firm for over a decade and counting, McCoy & Sparks works to help people in trouble, representing thousands of clients in Central Kentucky with a focus on providing premium service and delivering superior results. Regardless of the type of case, our goal is to develop a strategy that best serves your personal needs, then draw upon our courtroom skills to help you reach the best possible result. We start by getting to know you. Next, we will explain all your options, giving you the pros and cons of each choice so that you will be empowered to make informed decisions. You owe us nothing unless we recover compensation for you. Make the right call to 1-844-4KY-WINS for a risk-free consultation with one of our attorneys today.