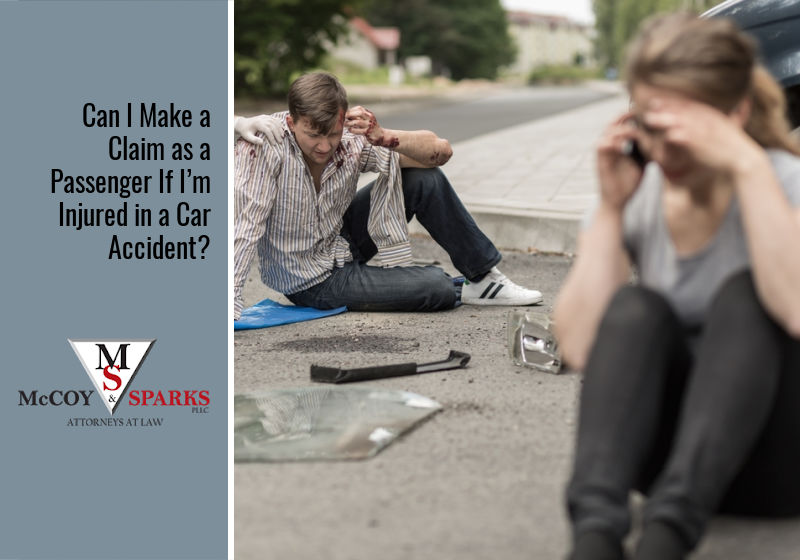 People often question whether they can make an injury claim if they are injured by the driver of a vehicle in which they are a passenger. The short answer is: absolutely..
Liability insurance covers injuries and expenses arising from someone else's negligence. For example, you may have ambulance costs, hospital costs, surgery bills, rehabilitation, lost wages, and possibly even permanent disabilities and medical needs. Few people are prepared to pay those kind of unexpected expenses. And since you did not cause the pain and expense, basic fairness dictates that the driver's insurance company should be responsible.
Many people have reluctance to make claims when they are a passenger. They likely know the driver. The thing that should help you overcome your reluctance is the fact that you are likely only asking that person's insurance company to compensate you for losses and harms that you experienced. This is exactly why your friend or relative has insurance..
What conditions must be met in order to file an injury lawsuit?
You can sue whichever driver was at fault, or both if fault is shared between two drivers (example, one is speeding, and the other is distracted) if you have met the following thresholds:
Medical expenses greater than $1,000 (keep in mind the fact that the average emergency room visit in Kentucky costs $1,740)
Broken bone
Permanent injury or disfigurement
Death (of a family member)
Once these thresholds are satisfied, Kentucky law permits you to seek compensation in Court for all losses that you've experienced. Most cases are settled before a lawsuit is even filed.
What compensation could I sue for?
Medical bills (including future expected bills)
Lost earnings (including future earnings)
Permanent disfigurement
Permanent disability
Pain and suffering
Loss of a normal life
How long do I have to file my lawsuit?
The statute of limitations in Kentucky varies. For a car wreck, you generally have two years from the date of accident, or from the last PIP payment. Other statutes provide a different timeline, so it is important to speak with an experienced lawyer as soon as possible.
Being in any kind of car accident is traumatizing, to say the least. You need expert advice from a qualified attorney who knows the intricacies of the law and who has a proven track record of getting clients the compensation they deserve. Accidents happen every day on Kentucky's roads.
In a single year, more than 158,000 car accidents typically happen in our Commonwealth, with more than 700 fatalities. More than 34,000 people suffer injuries in these accidents and have to find a way to pay their medical bills, heal from their injuries, and manage the impact on their work and life.
At McCoy & Sparks, our law office has more than 60 years of combined experience representing Kentucky's injured motor vehicle accident victims, trucking accident victims, motorcycle accident victims, wrongful death accidents, and other types of personal injuries. We understand that you're suddenly in a stressful and overwhelming situation. We will fight to ensure you receive the compensation and benefits you deserve. Let us be a calming voice that will listen to you and make sure that your needs are being cared for.
Call for a free consultation: 1-844-4KY-WINS or Contact Us Online