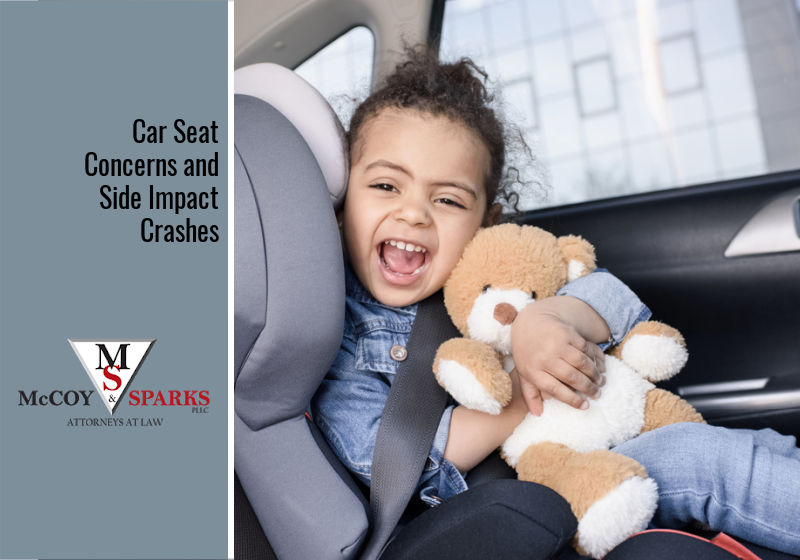 What you'll learn reading this article:
Car seats can save children's lives in car accidents.
Some manufacturers are producing unsafe seats, especially for side-impact crashes.
You have rights against the maker of a poorly-designed car seat that hurts your child.
Using a car seat reduces the risk of a child's injury in a car accident by up to 82% according to the CDC. That's why all 50 states require the use of car seats for infants and children up to a certain age and weight.
Still, car crashes remain the #1 killer of children under age 5. What many people don't realize is that sometimes car seats contribute to children's injuries just as much as the car accidents themselves.
Unsafe Car Seats Cause Crash Injuries
The American Academy of Pediatrics and the National Highway Transportation Safety Administration (NHTSA) have certain standards car seats must meet in order to fully protect children in crashes. However, Norton Children's Hospital found that 9 out of 10 Kentucky families are still misusing car seats.
Some of the most common errors in using car seats are:
Selecting a car seat that's the wrong fit for your child's age or size
Not installing the car seat in your vehicle correctly
Not using the buckles properly
Allowing the car seat or child to move freely without restraint
Placing the car seat facing the wrong direction
In addition, some car seats are simply manufactured with unsafe features. Recently a car seat investigation found that a major manufacturer of car seats failed to meet side-impact safety standards. The company's representatives admitted to doing the side-impact tests and essentially ignoring them, using the excuse that the company never promised the seats would offer side-impact safety.
This company is not the only company that has produced questionable car seats. The NHTSA has a list of recalled child safety seats that includes manufacturers like:
Baby Trend
Britax Child Safety
Combi USA
Diono
Dorel China America
Evenflo
ForB dba WAYB
Graco
Kiddy USA
Merrit Manufacturing
Recaro Child Safety
Was Your Child Injured? You Can Sue the Car Seat Manufacturer
Many of the companies on the NHTSA recall list have been sued in the past over children being injured by their car seats. Often the claims center around failures to meet design and safety standards or defects are discovered that pose safety hazards. Sometimes, poorly-written instructions cause people to use the seats improperly.
If your child was injured as a result of a defective or hazardous car seat, you can take legal action against its manufacturer. You might also have a case against the company that manufactured or sold your vehicle.
Contact McCoy & Sparks to discuss your legal options. We're devoted to helping protect Kentucky families and we care about keeping your kids safe.
Trust McCoy & Sparks – Premier Injury Attorneys
Recognized as one of the area's best law firm for over a decade and counting, McCoy & Sparks works to help people in trouble, representing thousands of clients in Central Kentucky with a focus on providing premium service and delivering superior results. Regardless of the type of case, our goal is to develop a strategy that best serves your personal needs, then draw upon our courtroom skills to help you reach the best possible result. We start by getting to know you. Next, we will explain all your options, giving you the pros and cons of each choice so that you will be empowered to make informed decisions. You owe us nothing unless we recover compensation for you. Make the right call to 1-844-4KY-WINS for a risk-free consultation with one of our attorneys today.