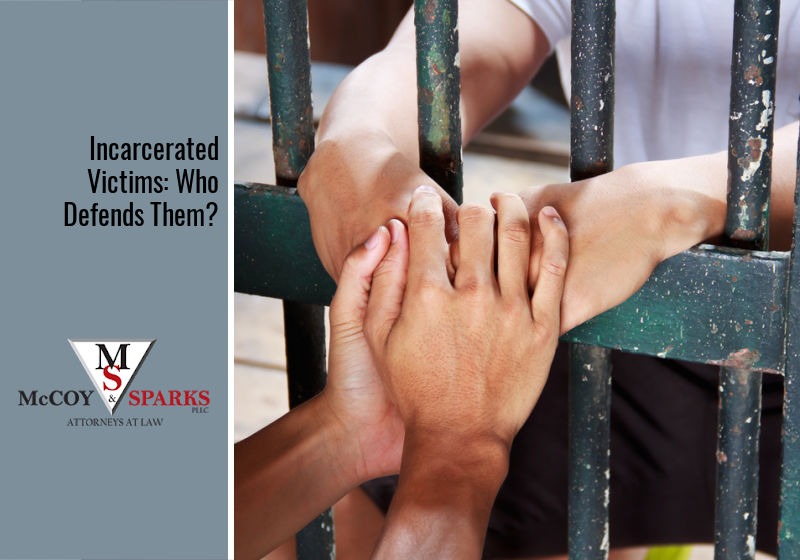 Summary: Incarcerated people face dangers from other inmates, guards, and their environment. When an incarcerated person is hurt, they have rights and often need legal representation.
Here in Kentucky, about 41,000 people are incarcerated and 89,000 people will book in and out of our local jails in an average year. These incarcerated people face a wide variety of dangers that come with living in confined quarters.
They may experience anything from a minor slip and fall injury to a brutal sexual assault with severe injuries. Some inmates are physically attacked or humiliated and degraded behind closed doors. Sometimes inmates are even denied lifesaving medication or medical care.
Just like anyone else, an incarcerated person deserves basic human rights and legal representation. Here are some important things to know about the needs and rights of Kentucky's inmates.
Incarcerated People Retain Their Legal Rights
If you're hurt while incarcerated, you might feel like you're fighting an uphill battle alone. It can be hard to get jail staff to listen to your concerns and it may seem that everyone outside the facility has turned their backs on you too.
But your rights don't disappear when you go to jail. Whether you are awaiting your first court appearance or you have already been convicted and sentenced, U.S. law provides for certain rights.
The rights of incarcerated people include:
Access to an attorney and to make court appearances
Access to necessary and competent medical treatment
Free speech
Free exercise of religion
Freedom from assaults by guards and inmates
Freedom from inhumane treatment and violations of basic human dignity
Freedom from cruel and unusual punishment
With such a long list of rights, it seems that Kentucky prisoners would be well protected. However, accidents, assaults, neglect, and abuse are happening every day behind bars.
Types of Injuries Occurring for Incarcerated People
There are so many types of injuries that occur in Kentucky jails, it's almost impossible to list them all. Here are some types of injuries an incarcerated person could experience that may require medical attention and legal action.
Inmate assaults – About 20% of male inmates report being physically assaulted.
Excessive use of force – Jail staff's use of force can leave victims with severe injuries.
Inappropriate restraints – Inmates are sometimes restrained in a way that causes injury.
Medical neglect – The facility may give inappropriate medication, deny, medication, or do other things that create medical problems for inmates.
Poor detox protocols – When an inmate detoxes from drugs, they're especially vulnerable.
Mental health neglect – Poor mental health care can lead to mental instability and even suicide while incarcerated.
Sexual abuse – Sexual victimization is on the rise in the U.S. Between 4% and 10% of all incarcerated adults report being sexually abused by inmates or prison staff.
In some cases, abuse or neglect is so extreme, an inmate dies in custody and a wrongful death investigation begins. Over a 6-year period, 150 people died in Kentucky jails for unclear reasons according to a state report.
Injured Victims Can Take Action While Incarcerated
After being assaulted, neglected, or otherwise harmed, many inmates reach out to people beyond the prison walls for help. What would you do if a loved one called you from jail and told you they had been injured?
Some law firms don't take an active role in fighting for inmates' rights. At McCoy & Sparks, we're a Kentucky law firm that cares about helping incarcerated people stand up for their rights and take action through the legal system.
We can help investigate the circumstances and determine who's liable for your injuries. Contact us today for a free case evaluation or call us at 1-844-4KY-WINS.
Trust McCoy & Sparks—Premier Personal Injury Attorneys in Nelson County
Recognized as Nelson County's best law firm for over a decade and counting, McCoy & Sparks works to help people in trouble, representing thousands of clients in Central Kentucky with a focus on providing premium service and delivering superior results.
Regardless of the type of case, our goal is to develop a strategy that best serves your personal needs, then draw upon our courtroom skills to help you reach the best possible result. We start by getting to know you. Next, we will explain all your options, giving you the pros and cons of each choice so that you will be empowered to make informed decisions.
You owe us nothing unless we recover compensation for you. Make the right call to (844) 4KY-WINS for a risk-free consultation with one of our attorneys today.