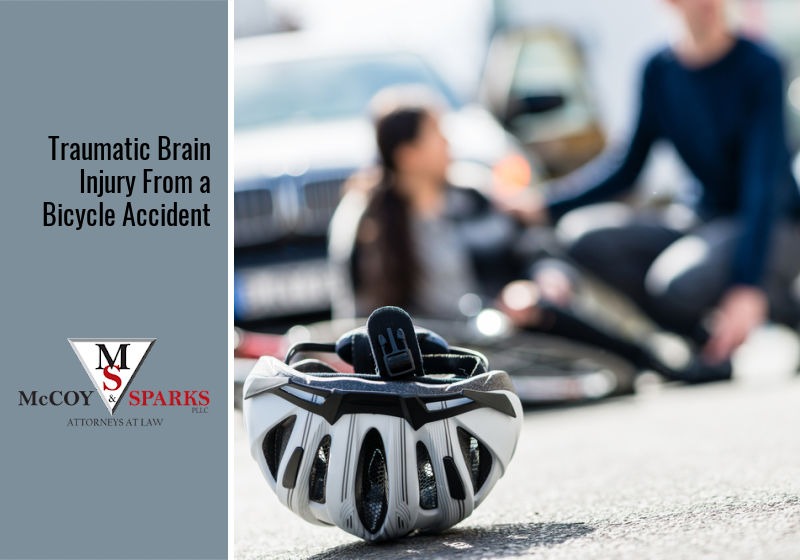 Kentucky is a beautiful state, especially well-suited for bike riding. Not only do more people than ever before cycle to work, but Kentuckians also enjoy peddling past many of our scenic spots at a more leisurely pace than a car can provide. In fact, the TransAmerica Bicycle Trail, which stretches from the Pacific coast of Oregon to the Atlantic coast of Virginia, includes an impressive 600 miles of Kentucky scenery.
Bike riding saves fuel costs, provides effective cardiovascular health benefits, and is proven to lower the stress hormone, cortisol. Unfortunately, all of these benefits come at a price: cyclists are especially vulnerable in accidents with motor vehicles because of the lack of protection around them and because of the disparity in weight and size between bikes and cars or trucks.
In 2020, pedal cyclists in Kentucky were involved in 354 collisions with other vehicles, resulting in 237 injuries and 4 fatalities.
In any collision with a motorcycle, car, van, or truck, the cyclist is at a huge risk of injuries caused by being struck, thrown, or run over. Injuries can include skull fractures and brain injuries, rib fractures, lung injuries, ruptured spleens, renal (kidney) contusions, vascular perforations, broken bones, injured muscles or nerves, or road rash. Brain injuries are particularly prevalent. According to the CDC, "Bicycling leads to the highest number of sport and recreation-related emergency department (ED) visits for traumatic brain injuries (TBIs) in the United States."
What is a TBI?
Traumatic brain injuries can be penetrating, when something penetrates the skull, or closed, when the skull remains intact, but the brain is injured.

A closed brain injury can occur in a couple of ways. The brain can keep moving forward even though something (such as the road or part of a vehicle) stops your body. This causes the brain to slam into the inside of the skull either at the point of impact or opposite the point of impact.

If your head is propelled violently back and forth, you could sustain whiplash, but also a traumatic brain injury as a result of the brain being knocked into the inside of the skull.
When a bicyclist loses consciousness in an accident, it's easy to diagnose a concussion (concussions are either mild, moderate, or severe traumatic brain injuries), but you can also experience a concussion without being knocked out.
This is why it's extremely important to be aware of the signs of concussion and to seek medical attention as soon as possible, especially if you experience any of the following symptoms:
Headache that does not go away or that gets worse
Vomiting or nausea
Convulsions or seizures
Dilation of one or both pupils
Fluids draining from the nose or ears
Weakness or numbness in fingers or toes
Clumsiness or loss of coordination
Confusion
Aggressive behavior or personality changes
Loss of memory or concentration
Slurred speech

The symptoms of mild TBIs generally disappear within a few days or weeks, but moderate to severe TBIs can have long-lasting, if not permanent effects. For example, research from the CDC shows that about half of those with severe TBIs either show cognitive, emotional, and behavioral declines – or die – in the five years following their accident.
CDC 5-year outcomes:
26% improved
22% stayed the same
30% became worse
22% died
The long-term complications from traumatic brain injuries after bicycle accidents are difficult for the patients, but also for the people who love and take care of them. Additionally, costs can accumulate exponentially. Medical expenses can skyrocket. In 2017, the average cost incurred for an initial hospital stay for severe TBI was between $12,637 and $28,828. This doesn't even take into account surgeries, additional hospitalizations, long-term care, medications, therapy, adaptive devices, and the loss of earning ability.
If you or a loved one is involved in a traumatic brain injury bicycle accident in Kentucky, you will need an experienced bicycle accident lawyer to help you navigate the financial and legal ramifications that follow. Careless drivers can change lives in an instant, and the team at McCoy & Sparks is committed to fighting insurance companies for fair compensation.
According to the 2020 Kentucky Traffic Collision Facts Report, the biggest contributing factor to bicycle and motor vehicle collisions was driver inattention. This was followed by failure to yield the right of way. Drivers can fail to see or leave enough room for a cyclist for multiple reasons; unfortunately, the cyclist will always get the worst of it. An experienced Kentucky bicycle accident attorney can help examine the evidence and fight to obtain maximum compensation for you.
What should you do?
Wear a helmet: Kentucky doesn't have helmet laws, but helmets are important pieces of safety equipment. The Cleveland Clinic cited research showing that head injuries to bike riders can be reduced "by as much as 85%" with the use of bike helmets.
Follow the rules of the road and remain vigilant while riding your bike.
If you are involved in an accident, make sure to get to a safe place away from traffic to avoid being struck by another vehicle.
Phone 911 so that there will be a police report and so you can be given immediate medical attention.
Exchange information with the driver and get contact information from any witnesses.
If you can do so safely, take photographs of your bike, the car that hit you, and your injuries.
Seek medical attention and document your injuries.
Contact a Kentucky Bicycle Accident Attorney.
After a traumatic brain injury bicycle accident, please contact McCoy & Sparks for a free and confidential consultation. We'll ask questions about your situation and help you understand what to do next.Trust us with your bike accident case. We'll work tirelessly to get you the results you deserve. You owe us nothing unless we recover compensation for you. Make the right call to 1-844-4KY-WINS for a risk-free consultation with one of our attorneys today.