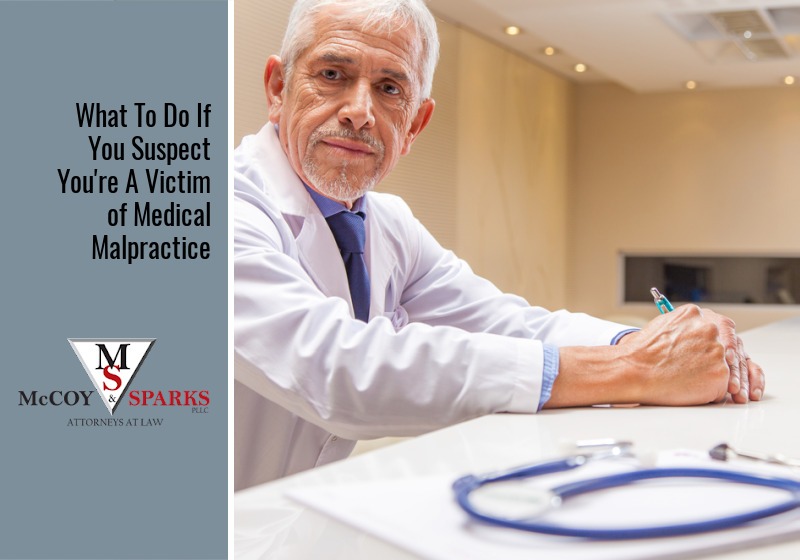 Summary Statement: As the third leading cause of death in the U.S., medical malpractice is all too common. Discover what contributing factors qualify patient care as medical malpractice, what steps you should and shouldn't take to defend yourself, and how to get the guidance you need.
Did you know:
The American Board of Professional Liability Attorneys defines medical malpractice as occurring when "a hospital, doctor or other healthcare professional, through a negligent act or omission, causes injury to a patient. The negligence might be the result of errors in diagnosis, treatment, aftercare or health management."
What does this mean for you as a patient? What do you do if you suspect that you or a loved one has been the victim of malpractice? How do you get the help you need?
What Qualifies as Malpractice?
For treatment to be considered malpractice, it has to meet the following conditions:
A Violation of the Standard of Care
Certain medical standards that are deemed to be "acceptable medical care" are known as the standard of care. As a patient, you have the right to trust that your healthcare professionals will provide care that is consistent with this standard of care. If this standard has not been met, the care may be established as being negligent.
The Injury Was Caused by Negligence
Medical malpractice doesn't just mean that a healthcare professional violated the standard of care. Additionally, the patient has to prove that because of this violation, they sustained an injury that otherwise would not have occurred. Negligence must be the cause of the injury. If negligence was not the cause of the injury, there is no case.
The Injury Led to Significant Damages
For a case to be viable, the patient has to be able to demonstrate significant damages that have resulted from an injury that was received because of medical negligence. The patient has to be able to prove that the injury resulted in disability, loss of income, unusual or exceptional pain and suffering, hardship, or large past and future medical bills.
Here are the top five reasons malpractice lawsuits are filed against doctors:
The failure to diagnose a patient's medical condition
A patient is injured during treatment
The failure to treat a patient's medical condition
The poor documentation of medical care that leads to patient injury or death
An error in medication dosing, administration of a drug or the initial prescription of a medication
What Should You Do?
There are a few basic first steps you should follow if you think you are the victim of medical malpractice. What action should you take?
Talk with your doctor and get an understanding of what went wrong, and see if your injuries can be remedied. Do not ask them if you should file a malpractice claim.
You may wish to inform the relevant medical licensing board of the situation. They can't order your doctor to compensate you, but they can issue warnings or discipline healthcare professionals.
Know how long you have to file a claim. In Kentucky, the statute of limitations says that you have one year to file a malpractice claim.
Get a medical assessment to confirm that your initial injuries were caused by the negligence of a healthcare provider.
You also may want to seek a second opinion from another doctor, or seek restorative care and collect evidence about the malpractice like medical records or correspondence.
Any action that you take should be under the guidance of an experienced medical malpractice attorney who can lead you through the proper steps and ensure that every action protects your best interests.
What Actions Should You Avoid?
When you suspect that you're the victim of malpractice, it can be hard to know what to do or where to turn, especially if you previously had a good relationship with your doctor, if you are seeking assistance or if you are looking for answers as to what happened.
What should you not do following a potential medical error or malpractice event?
Don't determine whether or not you should file a malpractice claim by asking the potential defendant if you should.
Refrain from making contact with a potential defendant or their attorney in person, by phone, text, email or social media, or via the internet.
Don't enter into negotiation settlements, whether they are formal or informal, without the help of a personal injury attorney.
Refuse to sign any documents related to the incident without the guidance of a personal injury attorney.
Don't post anything about the incident on your social media accounts.
Find the Assistance You Need
Medical malpractice lawsuits can be a challenge. They require the skillful collection of testimony from medical experts, many hours of deposition, and proof of significant and expensive damages. You need an experienced attorney to guide you through the process.
Our team at McCoy & Sparks has the expertise to evaluate your case and get you the help you need and the best possible outcome. Healthcare systems are large. You shouldn't have to face the fallout of medical malpractice on your own.
Contact us today, and let us help you move past your medical injuries with respectful representation and personalized service.
Trust McCoy & Sparks—Premier Personal Injury Attorneys in Central Kentucky
Long recognized as one of Central Kentucky's best law firms for over a decade and counting, McCoy & Sparks works to help people in trouble, representing thousands of clients in Central Kentucky with a focus on providing premium service and delivering superior results.
Regardless of the type of case, our goal is to develop a strategy that best serves your personal needs, then draw upon our courtroom skills to help you reach the best possible result. We start by getting to know you. Next, we will explain all your options, giving you the pros and cons of each choice so that you will be empowered to make informed decisions. You owe us nothing unless we recover compensation for you.
Make the right call to (844) 4KY-WINS for a risk-free consultation with one of our attorneys today.