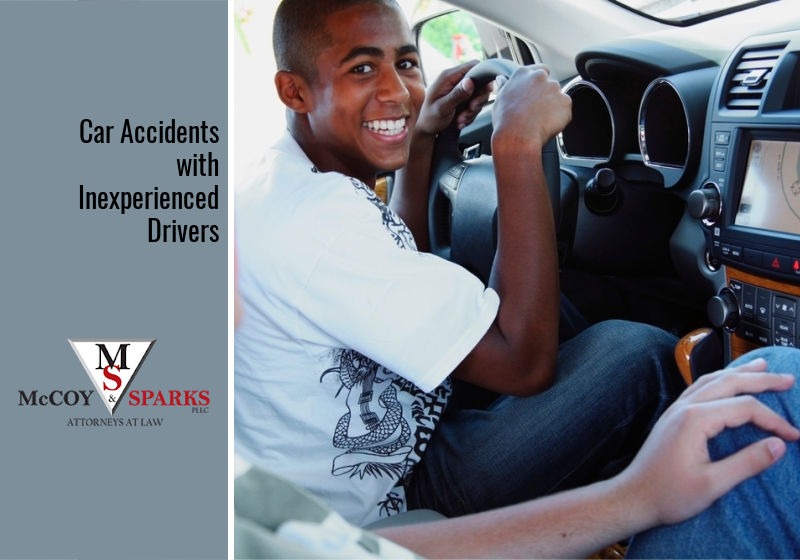 Summary: Inexperienced drivers are likely to cause a higher risk of crashes, especially considering licensure changes from COVID-19. In a personal injury case, the other driver's inexperience may bolster your claim of injury due to negligence.
New drivers are some of the most dangerous drivers on the road. Their inexperience makes them prone to critical driving errors that put others at risk.
Auto crashes are the #1 cause of death for U.S. teens, with new drivers under age 20 posing three times as much risk of a fatal crash. According to the Centers for Disease Control, teen drivers are more likely to underestimate dangers, attempt risky maneuvers, and make driving errors that can be fatal.
But anyone on the road can be an inexperienced driver – not just teens. It can be an adult who is new to driving, new to the area, or unfamiliar with driving a certain type of vehicle. A study by the Virginia Tech Transportation Institute found that a commercial trucker's first year of driving is their most dangerous year for crashes, no matter their age.
Beware of a Post-Pandemic Increase in Inexperienced Drivers
As a driver, you have no idea who's experienced and who's inexperienced in the traffic around you. You're busy focusing on the road, so it's hard to predict when a poor driver might do something dangerous.
Unfortunately, right now inexperienced drivers are likely on the road than ever. The COVID-19 pandemic closed many license branches or caused them to restrict their hours, spurring many states to relax the driver's licensure requirements. Thousands of new drivers didn't have to do the full coursework and never took the driving test.
In Georgia, for example, most road testing requirements were temporarily waived for new drivers. This means Georgia now has at least 20,000 new drivers on the road who are driving without the usual credentials. That's pretty terrifying!
Kentucky has so far kept all driver's license requirements the same despite COVID-19. But at any moment, an inexperienced driver from any state in America could fly down the Bluegrass Parkway, I-65, I-71, or I-75 and cause a crash. There are plenty of dangerous drivers on our roads.
After an Accident With an Inexperienced Driver, We Can Help
If you were in an accident caused by an inexperienced driver, you have legal options under Kentucky law. You can make an insurance claim or, if necessary, file a lawsuit to get the compensation you need to recover from the accident and get your bills paid.
An experienced Kentucky car accident lawyer can help you launch an investigation into the circumstances of the accident. If there is evidence of the other driver's inexperience – like a new driver's license or driving citations – a good lawyer can track it all down and use it to increase the value of your personal injury claim.
At McCoy & Sparks, we're here to help after an inexperienced driver causes a wreck. Contact us today for a free case evaluation, or call us at 1-844-4KY-WINS.
Trust McCoy & Sparks—Premier Personal Injury Attorneys in Nelson County
Recognized as Nelson County's best law firm for over a decade and counting, McCoy & Sparks works to help people in trouble, representing thousands of clients in Central Kentucky with a focus on providing premium service and delivering superior results.
Regardless of the type of case, our goal is to develop a strategy that best serves your personal needs, then draw upon our courtroom skills to help you reach the best possible result. We start by getting to know you. Next, we will explain all your options, giving you the pros and cons of each choice so that you will be empowered to make informed decisions.
You owe us nothing unless we recover compensation for you. Make the right call to (844) 4KY-WINS for a risk-free consultation with one of our attorneys today.