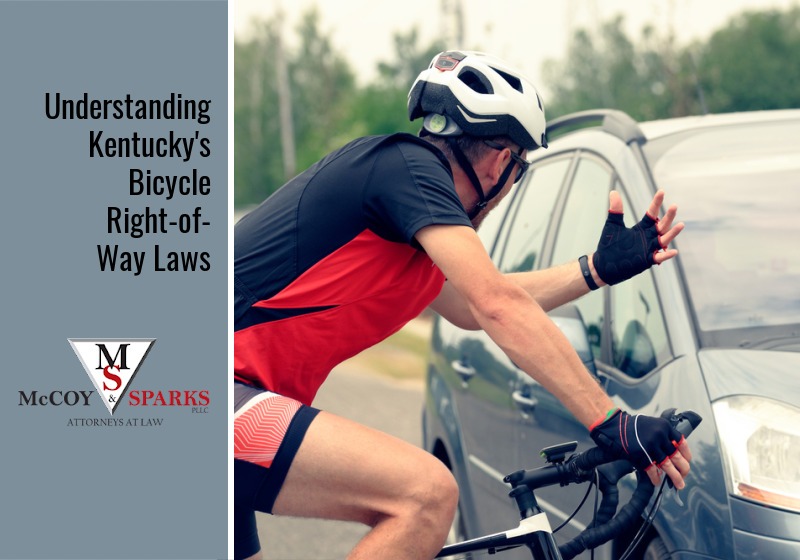 When two vehicles are involved in an accident, the resulting injuries can be devastating, but are not always. Whereas when a bicyclist gets hit by a driver, the injuries are almost always severe and even fatal, especially when the rider is not wearing a helmet. In 2019, over 800 cyclists were killed in traffic accidents.
Over the past several years, bicycle commuting has become quite popular as individuals seek ways to reduce carbon emissions and cut down on commuting costs. Unfortunately, with more bicycles and cars sharing the roads, the number of accidents involving bikes has increased as well. While bicyclists can certainly be at fault for not following right-of-way laws themselves, drivers often get frustrated by having to share the roadways and will sometimes maneuver their vehicle in a negligent manner around bicyclists.
If you are injured in a bicycle-related accident, it's important to work with an experienced attorney to ensure you receive the necessary compensation to help cover your medical expenses as well as any other accident-related expenses that may arise. Determining fault in a vehicle–bicycle accident can also be tricky, but a personal injury attorney can walk you through the process to ensure proper evidence and information is collected to prove fault.
Kentucky's Bicycle Laws
In Kentucky, as in most states, bicyclists are essentially required to operate and be treated like any other vehicle on the roadway. They have right-of-way laws to abide by similar to vehicles, and have to obey traffic lights and signs as well.
A general rundown of Kentucky bicycle operation and right-of-way regulations are as follows:
A bicycle must operate in the same manner as a motor vehicle except for the following reasons:

A bicycle may operate on the shoulder of the road unless prohibited by a local law or ordinance.
If a road has a bike lane, the operator must use that lane if possible.
No more than two bicycles can ride side-by-side in a single lane unless doing so in a bike lane. If riding side-by-side, the two bicycles may not do so if blocking flow of traffic.
Bicycles must keep to the right side of a lane unless:

Making a left turn.
Passing a slower-moving vehicle.
The lane is too narrow—bicycles may then ride far enough to the left to prevent vehicles from passing them.
Approaching a driveway or intersection—bicycles may ride far enough to the left to prevent conflicts with right-turning vehicles.
Avoiding a hazard.
Operating on a one-way street with two or more lanes.
A bicyclist may proceed after stopping at a red light when safe to do so if the light does not change because of a failure to detect the bicycle.
Rules That Motorists Must Follow Concerning Bicycles
While bicycles have rules they must abide by and are to be treated similar to other vehicles, there are rules that motorists should follow as well to keep bicyclists safe:
Share the road.
Before passing, if allowed to do so:

Be sure the cyclist has no hazards or obstructions that will cause them to move to the left.
Pass only if you can allow three feet between your car and the bicyclist.
Return to your lane only when completely clear of the bicyclist.
Do not turn right in front of a bicyclist if there is not enough room and they will be forced to brake.
Check for bicyclists before opening your car door.
Bicyclists and motorists must exercise care and obey the laws when operating on the roadways. Failure to do so can lead to both minor and major traffic accidents. However, bicyclists injured in car accidents are more likely to suffer from serious injuries because they have less to shield them from impact than a passenger in a vehicle would.
Trust McCoy & Sparks—Premier Personal Injury Attorneys in Central Kentucky
If you or a loved one is injured in a bicycle-related accident, our team of personal injury experts can help. Unfortunately, many motorists and bicyclists themselves don't fully know or understand their local bike right-of-way laws. Thus, arguments over who was at fault can make seeking compensation for any injuries sustained difficult when an accident occurs. However, our attorneys have years of experience handling these types of cases and can help guide you through the process to help you prove fault and get the compensation you deserve.
Recognized as one of Central Kentucky's best law firms for over a decade, McCoy & Sparks works to help people in trouble, representing thousands of clients in Central Kentucky with a focus on providing premium service and delivering superior results.
Regardless of the type of case, our goal is to develop a strategy that best serves your personal needs, then draw upon our courtroom skills to help you reach the best possible result. We start by getting to know you. Next, we will explain all your options, giving you the pros and cons of each choice so that you will be empowered to make informed decisions.
You owe us nothing unless we recover compensation for you. Make the right call to (844) 4KY-WINS for a risk-free consultation with one of our attorneys today.