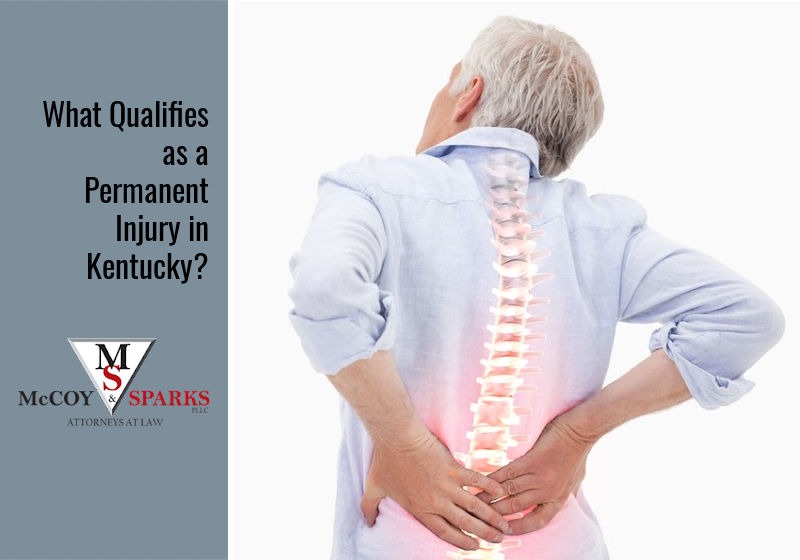 There are many unknowns in the event of a personal injury case. Car accidents, slip and falls, and other traumatic events causing personal injury may have lingering side effects. In a worst-case scenario, victims may even suffer from their accidental injuries for a lifetime.
In Kentucky, accident victims may have the right to extended compensation for their injury if the court rules that the damage is severe enough to deem it permanent. Permanent injuries can hinder an individual's ability to work, making compensation for their medical expenses vital to retaining a high quality of life.
Examples of Permanent Injuries and How They Happen
Any accident that could result in injury could also cause permanent harm. Automobile accidents, work injuries, and faulty medical procedures all have the potential to create injuries that could alter the rest of the victim's life. In many cases, permanent injuries are severe enough to change someone's lifestyle completely. Serious injuries that may have permanent effects include:
Traumatic Brain Injuries–TBIs could cause lasting cognitive and emotional effects. Memory lapses, behavioral changes, and mood swings could stem from traumatic brain injury.
Spinal Cord Injuries–The spinal cord is a delicate part of the body. Damage could result in lifetime paralysis of multiple limbs depending on the location of the injury.
Amputations–The loss of limbs can have life-changing effects on accident victims. Amputations of prominent appendages such as arms and legs may prevent individuals from maintaining a high quality of life.
Permanent Loss of Use of a Bodily Organ–Injuries resulting in the permanent loss of an organ, such as a kidney, may force victims to spend life dependent on dialysis machines or other lifelong medical treatments.
After experiencing any traumatic accident, it is crucial for accident victims to seek medical attention immediately. If injuries are ignored, their potential for remaining for the individual's lifetime increases significantly. Additionally, a doctor's opinion is critical to determine whether the damage could be permanent or not.
The Definition of a Permanent Injury in Kentucky
A doctor's diagnosis and the predicted maximum medical improvement are both considered when classifying an injury in Kentucky. Also, injuries are categorized based on how the injury occurred. If it was the result of a car accident, an individual's injuries might be defined as catastrophic if they can no longer be gainfully employed. However, if the accident happened while on the job, claims are divided into two primary categories–permanent partial disability and permanent total disability.
Permanent disability ratings below 100% are considered a partial disability. In partial disability cases, individuals may be able to return to work but can only perform at a limited capacity. Benefits are available for people suffering from partial disabilities, and they rely upon factors such as the time and severity of the disability.
Total disability is a rare occurrence, but it is possible. If the individual involved in the accident sustained injuries preventing them from returning to work in any capacity, they could be considered totally disabled. Injuries such as losing multiple limbs, deafness, or blindness are total permanent injuries.
A doctor's diagnosis is only the first step to receiving compensation for accidental injury. Individuals injured in an accident need to file for compensation, and they should seek legal assistance to receive the best outcome possible.
Trust McCoy & Sparks–Premier Personal Injury Lawyers in Kentucky
If you are the victim of an accident, you are entitled to compensation from the responsible party. You do not need to experience low quality of life if you sustained permanent accidental injuries. Let us help you gain the current and future compensation you deserve.
Recognized as one of Central Kentucky's best law firms for over a decade, McCoy and Sparks represent thousands of clients in Central Kentucky. We focus on providing premium service and delivering superior results. Our goal is to develop a strategy that takes care of our clients personally–then we draw upon our courtroom skills to win you the best possible result.
You owe us nothing unless we recover compensation for you. Make the right call to (844) 4KY-WINS for a risk-free consultation with one of our attorneys today.