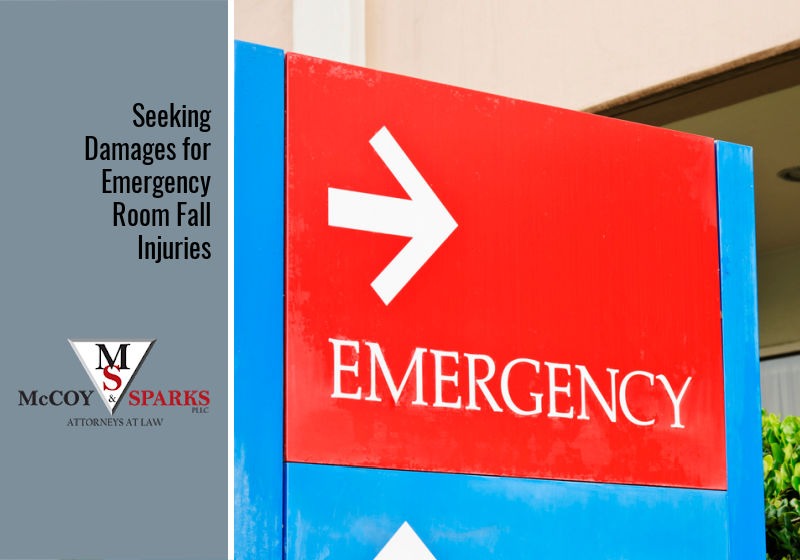 An emergency room is somewhere people go in the worst and most vulnerable moments of their lives. They hope to be healed and rescued — oftentimes, saved. Unfortunately, mistakes can happen in these environments and the stakes are high. Although you would think an emergency room would be the very safest place for you, ironically, it can sometimes be the opposite.
There are two situations in which a claim or lawsuit may be warranted after an emergency room visit:
Malpractice
Medical malpractice occurs when a medical professional, such as a doctor, surgeon, or nurse, causes harm to an individual through negligence, omission, or purposeful action. As you can imagine, because of the very nature of the emergency room, mistakes happen.
The ER can be a hectic place where life and death decisions need to be made quickly. The law recognizes that there is a different standard of care in such a situation: often, there is no time for tests to be read with the same level of care as would be taken normally. Some common errors of this type are:
Delayed diagnosis
Medication error
Failure to order tests or to read them correctly
For a lawsuit to be successful, the patient (or patient's relatives, in the case of a death) has to essentially prove that a competent doctor would not have made the mistake in the same circumstances (i.e., hectic ER circumstances).
You can read about this in more detail on our Medical Malpractice page. However, these are not the only types of medical malpractice errors that can occur in an emergency room setting. There are also medical malpractice negligence errors that could lead to falls and injuries:
Not labeled as a fall risk: if you were not labeled a fall risk but should have been, this is a problem. Patients who are labeled as fall risks are identified (usually by a yellow bracelet) and monitored. They have scheduled (accompanied) bathroom trips and raised railings on their beds, among other safety protocols.
Overmedication: the drugs that are given to you in the ER could cause you to become dizzy, unsteady on your feet, or fatigued, especially if they interact with other medications you are currently taking. All of these scenarios could lead to an injury-causing fall.
Missed diagnosis: You could be treated for the wrong thing, and the medication could therefore not be the appropriate one for your body. Also, your original sickness may cause you to fall if you have not been correctly treated for it.
If you or a loved one has experienced the pain of medical malpractice, contact McCoy & Sparks, PLLC, at (844) 4KY-WINS or through our website for your free consultation today. You can also chat with a real-live person at no obligation by visiting our website.
Negligence
Sometimes, people fall in emergency rooms or urgent care centers for reasons completely unrelated to medical issues. You may just encounter a spill or newly mopped floor that causes you to lose your balance. You may trip over a piece of equipment or a cord that was left in the wrong place. These occurrences falls under premises liability negligence.
The hospital has the duty to keep its premises safe while you are on the property, and that includes warning of any hazards (like wet floors) or fixing any hazards (like a mat sticking up at the entrance) that they know about. According to the Centers for Disease Control (CDC), slip and fall accidents are the number one cause of traumatic brain injuries. They need to be taken seriously.
If you are injured in a slip and fall type accident in an emergency room or urgent care center, consult an experienced attorney like the ones at McCoy & Sparks. We will carefully go over your accident with you and explain your legal rights and options. To schedule a free consultation with a McCoy & Sparks PLLC lawyer, call our Bardstown office at 844-4KY-WINS or use our online intake form to get in touch.