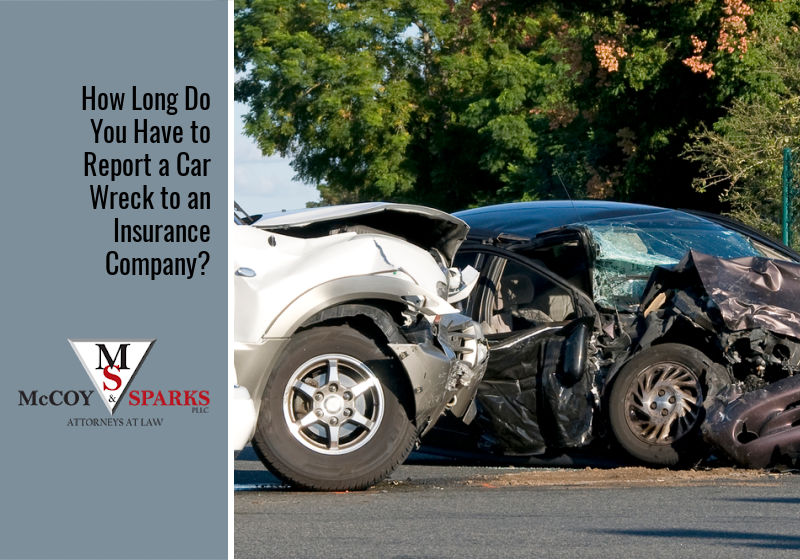 Summary: Kentucky places a time limit on reporting a car accident to the police. Make sure you handle the timing after your accident correctly or you could risk legal problems in the future.
After a car wreck, Kentucky state law requires you to file a report if there is property damage over $500 or someone is injured or killed. Even if you're not sure whether your accident rises to this level, your best bet is to contact the authorities or risk being cited for failure to report it.
You have a short window of time to make this happen. And if you suffered significant injuries in the wreck, this timeframe can pass quickly while you're being treated in the hospital and trying to recover from the accident.
Make the Right Choices in the Aftermath of an Accident
The clock starts ticking as soon as the accident takes place. A good idea is to report the accident to the Kentucky State Police and share all required details in the collision report form.
Tell the police about any property damage that may be over $500 in value and let them know if you were injured. Stick to the facts – for example, if you don't know whether the other person was injured, don't make an assumption that they were. Don't accept blame or fault with the officer. Discuss that issue privately with an attorney.
Inquire about gaining access to the police report and follow up to get a copy as soon as possible. You'll need it to make an accident claim with your insurance company. Without a police report, it's much more difficult to secure compensation from an accident claim.
What Kentucky's No-Fault State Means for Your Car Accident
Kentucky is a no-fault insurance state, but that doesn't mean nobody was at fault. It means regardless of who is at fault for an accident, the PIP coverage on the car you were riding in is responsible for the first $10,000 in medical expense (and other things).
Kentucky auto insurance must include a certain level of personal injury protection (PIP) coverage for all of your vehicles, with a minimum level of bodily injury liability coverage. The minimum is $25,000 for property damage, $25,000 for bodily injury damage to a single person, and $50,000 for bodily injury to all people involved in the accident.These minimum coverage limits are oftentimes not enough.
Certain coverages can be purchased to help you hedge against being injured by an uninsured or underinsured driver. Your selection could impact how easily you can recover from a wreck and whether you'd be on the hook for expensive costs if multiple people were injured in the accident.
Don't Be Fooled By Other Deadlines
Sometimes, an insurance representative will pressure you to finalize your claim within 24 hours of an accident. While they might prefer a quick turnaround, there's no rule saying you have to do this.
If you need to take time to contact an attorney and explore your options, do so.
In addition, don't get confused and assume that you have plenty of time due to Kentucky's two-year statute of limitations on car accidents. While that's the absolute maximum amount of time that can pass before filing a lawsuit, it doesn't mean you can wait that long before reporting the accident to the police.
Still have questions about your wreck? We're here to help. At McCoy & Sparks, we help injured people who are coping with the aftermath of accidents. Contact us today for a free case evaluation, or call us at 1-844-4KY-WINS.
Trust McCoy & Sparks—Premier Personal Injury Attorneys in Nelson County
Recognized as one of Central Kentucky's best law firm for over a decade and counting, McCoy & Sparks works to help people in trouble, representing thousands of clients in Central Kentucky with a focus on providing premium service and delivering superior results.
Regardless of the type of case, our goal is to develop a strategy that best serves your personal needs, then draw upon our courtroom skills to help you reach the best possible result. We start by getting to know you. Next, we will explain all your options, giving you the pros and cons of each choice so that you will be empowered to make informed decisions.
You owe us nothing unless we recover compensation for you. Make the right call to (844) 4KY-WINS for a risk-free consultation with one of our attorneys today.