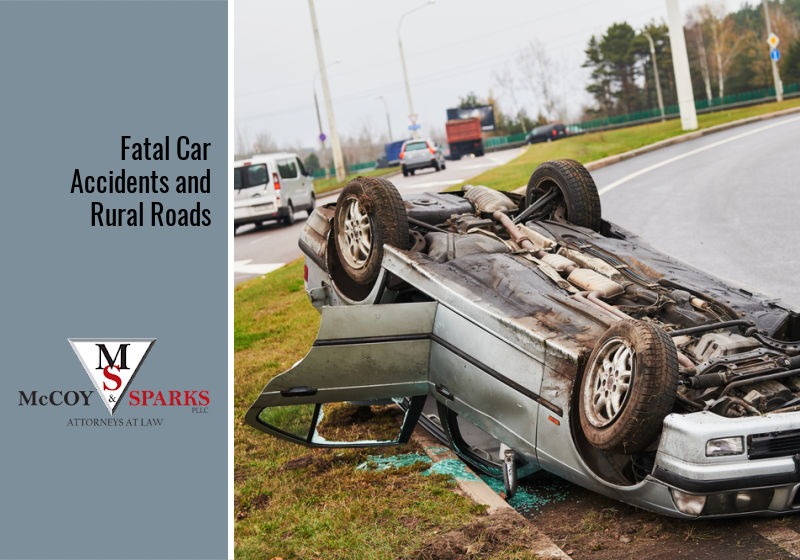 America is often called a beautiful country for many reasons, one of which includes the miles and miles of rural roads that cross some beautiful landscapes. In fact, around 75% of all roads in the U.S. are in rural areas. Unfortunately, a new report released by the Governors Highway Safety Association has discovered that nearly half of all fatal car accidents occur on rural roads, despite the fact that only 19% of the population live on them.
Between 2016 and 2020, approximately 85,000 people were killed in rural road accidents. And further evidence from the report suggests that the risk of dying in a car accident is 62% higher on a rural road compared to traveling on an urban road.
Preliminary data from the NHTSA also suggests that fatal accidents on rural roads have increased even more since 2021.
Kentucky is one of the states that has plenty of dangerous rural roads. As such, it is paramount that Kentucky drivers take extra precautions to avoid finding themselves in severe and even fatal car accidents.
Factors That Contribute to the Danger of Rural Roads
What is it exactly about rural roads that make them so much more dangerous?
Lower seat belt usage: Drivers and passengers in rural areas with much less traffic congestion tend to be more lax when it comes to safety, such as wearing a seatbelt. But wearing a seatbelt can make a huge difference in an accident and can mean the difference between life and death.
Increased speeding: Similar to the reasoning above, as there is much less traffic congestion on rural roads, drivers are more inclined to ignore traffic rules. And this is particularly a problem concerning speeding. Speeding is a major issue on rural roads, but for every 10 mph of increased speed, the risk of fatality should an accident occur doubles.
Higher rates of drinking and driving: Rural areas also tend to have fewer services to help people get home after they've been out drinking, such as taxis, rideshare services, and buses. As such, it's much more common in these areas for people to drink and drive, which can contribute to higher rates of fatal accidents.
Lack of lighting: Rural roads are often noted for how dark they are due to fewer street lights or other buildings nearby giving off light. Understandably, this makes it harder for drivers to see where they are going at night, even with their headlights on.
Slower emergency response time: After an accident has occurred, one of the factors that contributes to higher rates of death is the fact that it often takes much longer in these areas for emergency crews to respond. If you are involved in a serious accident in the middle of nowhere, it can take a long time for the closest police and emergency medical responders to arrive.
How to Navigate Rural Roads More Safely
Kentucky drivers should take extra precautions when navigating rural roads. Just because there is no one around and you don't think you will get caught, does not mean you should increase your speed or ride without your seatbelt. You never know what could happen, so it's always best to drive as safely as possible when navigating rural roads, especially when you are far away from any services that could provide assistance.
Here are a few safety tips to keep in mind when driving on Kentucky's rural roads:
Slow down and stay alert.
Double-check for oncoming traffic before passing a slower car in front of you to avoid head on collisions. Just because you are allowed to pass on rural roads doesn't mean you should do so without precaution.
Be on alert for animals such as wildlife or even livestock that are more likely to be present in a rural area.
If you plan on drinking, have a plan for how you will get home that doesn't involve you getting behind the wheel.
Keep an emergency kit in your car in case you are stranded without help for a while.
Trust McCoy & Sparks—Premier Personal Injury Attorneys in Central Kentucky
If you or a loved one are injured in an accident on a rural road in Kentucky, one of our personal injury attorneys can help. If your accident was the result of someone else's negligence, you may be entitled to compensation, and our attorneys can help you file your claim and ensure you get the settlement you deserve.
Make the right call to (844) 4KY-WINS for a risk-free consultation with one of our Central Kentucky car accident attorneys today.