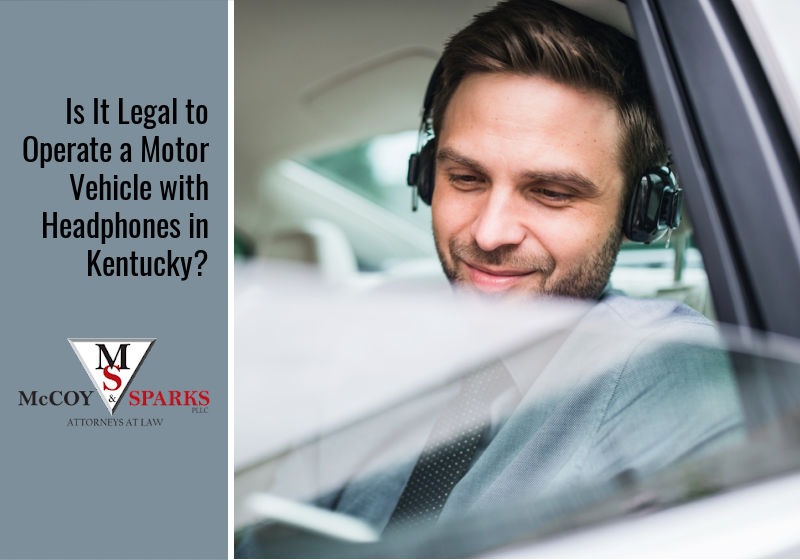 These days, it's not uncommon for drivers to wear headphones or wireless earbuds to have hands-free access to their phones for music, podcasts, directions, and phone calls. Some people even turn to noise-canceling headphones if they have sensory issues or feel they can't focus without blocking out background noises. Unfortunately, driving while wearing these devices can have severe consequences.
Wearing headphones and earbuds can severely impact a driver's ability to pay attention to potential dangers around them. This is because it intensifies your sensory deprivation, making it harder to remain alert and aware of the outside world. When driving, this means you could potentially miss out on important sounds and signs that would alert you to danger, such as a honking horn, skidding tires, or a siren.
Limiting one sense can also dampen another in some cases. You might think that you would be more focused visually with your ears covered, but this can actually disorient you if your body isn't used to it, which can pull your focus rather than help with it. Essentially, wearing headphones could be seen as a distraction, and if you get into an accident while wearing them, you could be held liable.
Kentucky Laws on Wearing Headphones While Driving
While a few states have specific laws concerning the use of headphones or earbuds while driving, Kentucky is not one of them. It is not explicitly illegal for drivers in Kentucky to operate a vehicle while wearing headphones. Still, some authorities and courts may see it as a distraction, and there are specific laws concerning distracted driving in the state of Kentucky.
Kentucky Distracted Driving Laws
Distracted driving in Kentucky is defined as "any non-driving activity a person engages in that has the potential to distract them from the primary task of driving and increases the risk of crashing."
There are three main types of distractions:
Visual: When a distraction causes a driver to take their eyes off of the road
Manual: When a distraction causes the driver to take their hands off of the wheel
Cognitive: When a distraction causes the driver to take their mind off of what they are doing (driving)
Currently, the specifics of the distracted driving laws mainly concern the use of cell phones while driving. Which are as follows:
All drivers are banned from texting while the vehicle is in motion.
For drivers under 18, no use of personal communication devices is allowed while the vehicle is in motion. The use of a global positioning system is allowed, but manually entering information must be completed while the vehicle is stopped.
The Dangers of Driving While Wearing Headphones
Wearing headphones while driving, like other distractions, can pull your focus and cause you to get into an accident. Even though our eyes can stay on the road, wearing headphones could be seen as a cognitive distraction. According to the National Highway Traffic Safety Administration, over 3,000 lives are claimed every year due to distracted driving.
Trust McCoy & Sparks—Premier Personal Injury Attorneys in Central Kentucky
If you are injured in an accident caused by a distracted driver, our team of experienced attorneys can help. Though the laws surrounding distracted driving do not explicitly mention headphones or earbud use, if the other driver involved in the accident was wearing them, they could still be held liable if the device is determined to have contributed to their distraction.
Recognized as one of Central Kentucky's best law firms for over a decade, McCoy & Sparks works to help people in trouble, representing thousands of clients in Central Kentucky with a focus on providing premium service and delivering superior results.
Regardless of the type of case, our goal is to develop a strategy that best serves your personal needs, then draw upon our courtroom skills to help you reach the best possible result. We start by getting to know you. Next, we will explain all of your options, giving you the pros and cons of each choice so that you will be empowered to make informed decisions.
You owe us nothing unless we recover compensation for you. Make the right call to (844) 4KY-WINS for a risk-free consultation with one of our attorneys today.