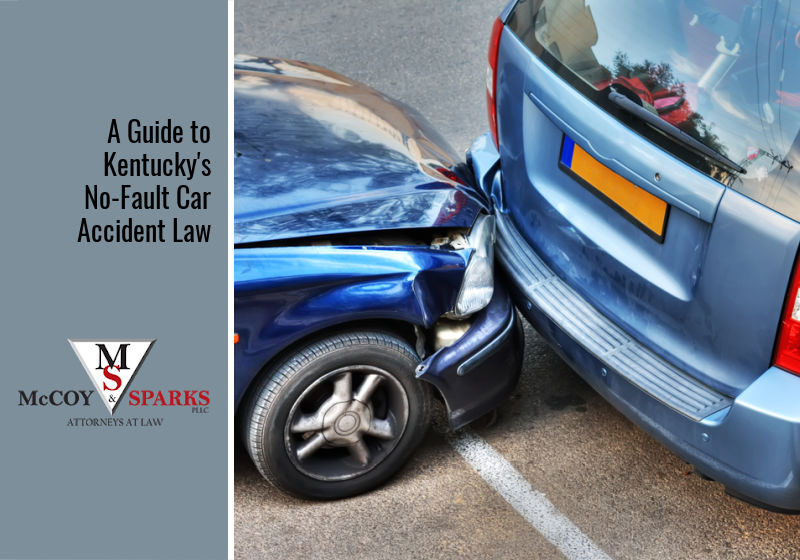 What you'll learn reading this article:
The term "no-fault" is commonly misunderstood.
A negligent Kentucky driver can still be held accountable for their actions.
You can file a lawsuit with the help of a car accident lawyer.
Kentucky is a no-fault insurance state, but that doesn't mean someone can simply say, "Not my fault!" and avoid responsibility for a car accident. People can still be held accountable for negligently harming others.
We'd like to clear up some misconceptions about what no-fault means in Kentucky. If you've been injured in a car accident, read on to learn about your rights and how you can hold the right person responsible for what happened.
Get to Know Kentucky's No-Fault Doctrine
Twelve U.S. states have no-fault auto insurance laws, including Kentucky since 1974. In a no-fault state, each person's insurance is responsible for their own medical expenses and other out-of-pocket costs after a car accident, regardless of who was at fault.
This means each driver must purchase personal injury protection, or PIP, as part of their auto insurance coverage. A basic, minimum-coverage policy usually covers up to $10,000 in costs like medical bills and lost wages. Drivers can also purchase additional coverage that keeps them more fully covered in the event of an accident.
As you can see, the term "no-fault" simply refers to the fact that fault doesn't matter when determining whose auto insurance will cover an accident. Each person's own insurance covers themselves alone.
Does the No-Fault Rule Mean I Can't Sue?
Kentucky's no-fault doctrine isn't designed to let negligent people off the hook. It's about keeping auto insurance costs low and lessening the burden on the court system by limiting the number of accident cases. When each insurance company just covers its own customers, the entire process is simplified.
However, there is still a monetary threshold above which you can sue an at-fault driver for harming you in a car crash. If your medical expenses are above $1,000, you're eligible to sue – and it's fairly easy to build up more than $1,000 in medical bills very quickly.
The same is true if you are permanently injured or suffer a severe injury like a broken bone: you can sue. Wrongful death lawsuits are also possible, for example if a family member was killed in a crash when another driver was texting and driving.
How to Sue Another Driver in a No-Fault State
In order to sue another driver in Kentucky, you'll need to prove that your costs are above $1,000, demonstrate that your injuries are severe or permanent, or show that your family member died in the accident. So keep all of your medical records, the police report, photos of your injuries, and other documentation that could help you in court.
These are complex cases that require extensive legal knowledge. Contact a Kentucky car accident lawyer who has experience dealing with auto crash claims. A talented lawyer will help you put the blame where it belongs and seek the compensation you need to move forward from your accident.
Trust McCoy & Sparks – Premier Personal Injury Attorneys in Central Kentucky
Recognized as one of Central Kentucky's best law firms for over a decade and counting, McCoy & Sparks works to help people in trouble, representing thousands of clients in Central Kentucky with a focus on providing premium service and delivering superior results. Regardless of the type of case, our goal is to develop a strategy that best serves your personal needs, then draw upon our courtroom skills to help you reach the best possible result. We start by getting to know you.
Next, we will explain all your options, giving you the pros and cons of each choice so that you will be empowered to make informed decisions. You owe us nothing unless we recover compensation for you. Make the right call to 1-844-4KY-WINS for a risk-free consultation with one of our attorneys today.